The towering "M"
Playing on geometric lines, the logo not only represents the letter M for Messier but represents the two pyramids where its founded - Egypt. Additionally, this also compliments the six main core values that runs deep within the veins of Messier.
Stationary
A modern visual system is created that is simple, minimalistic and visually pleasing with the use of simple geometric shapes; all working together that will instill trust in investors.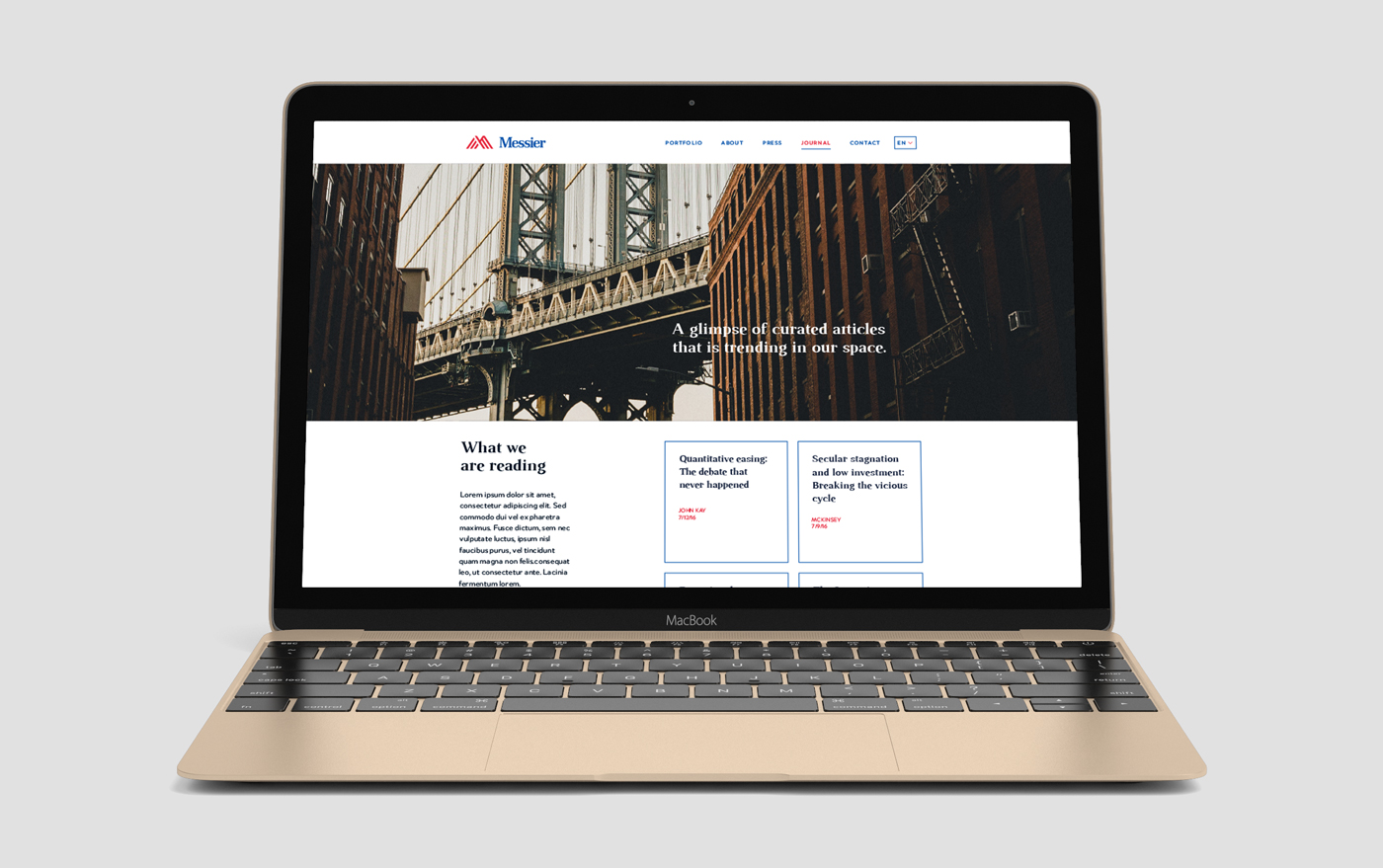 Online Presence
While adhering to the new brand guidelines, the entire site is comprehensive and easily accessible; having every page shine on Messier's brand and history in a modern and refined way.